Who We Are
Edward & Ninorah Brookshire's story
Start with Ninorah being Indian, plus Edward's international travel experience and insight, and then add having a 9 year old daughter in the house and you can see where helping young girls trafficked into sexual slavery in India would play an important role in their efforts to help others. It started a few years ago when our daughter Caleigh wanted to donate to a charity instead of receiving gifts. Our research led us to two anti-trafficking charities in India which we continue to support (see Get Involved for more information on these fine groups). But we wanted to do more, to reach beyond our own personal means. So we have established Naya Jeevan Foundation so that our friends and family can also help. And do so in a tax deductible way.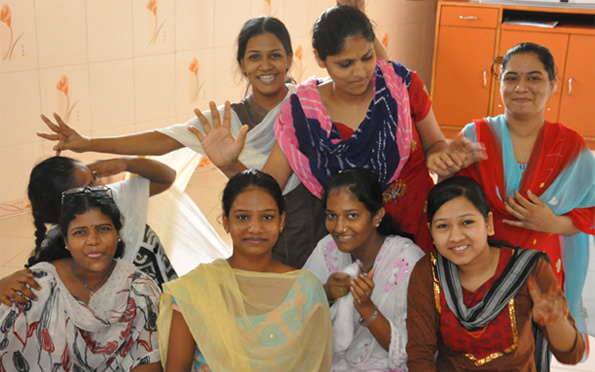 Survivors at Rescue Foundation's Kandivali residence in Mumbai.
Helping those who help
Our goal at Naya Jeevan Foundation is to offer fundraising support to established, successful and worthy NGOs that are working hard, even risking their lives, to identify, rescue and rehabilitate young girls and women who are victims of human trafficking. For a little more than US$1,000, you can cover the cost of saving one life. From the investigation phase through repatriating them with their families or getting them jobs. And everything in between, including medical care, psychological counseling clothes, food and teaching them a trade.